Incase you don't know, Kutar is an orange cat. There are some minigames of him, that are very cute and they're great for when you're bored. :) I've uploaded the games, and descriptions about how to play. (all the games are operated by mouse)
I DID NOT MAKE THESE GAMES.
The site is in another language, thus making it hard to navigate, and hard to know the instructions on how to play, so that's why I'm uploading here. Although it's pretty easy to figure out how to play some of the games. :)

(when you lose, Kutar expands, along with a funny noise. i think it's funny. :P he does this in every game.)
PREVIEW: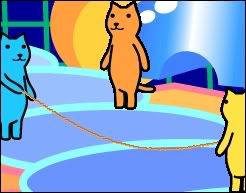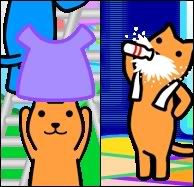 ----

HOW TO USE RAPIDSHARE: CLICK ON ONE OF THE LINKS, SCROLL DOWN AND CLICK "FREE". MANY PEOPLE OVERLOOK THIS. :p

IF ONE OF THE DOWNLOAD LINK REACHED IT'S DOWNLOAD LIMIT, PLEASE TELL ME.


----

Everytime you get a gameover, you're presented with this.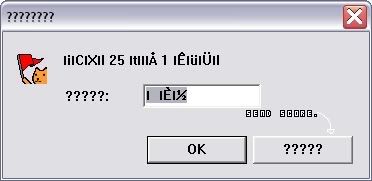 Send score (not online) to keep record of your high scores, or your friends. :)

----

!The Kutar Site!

----

Balloon Game[Balloon]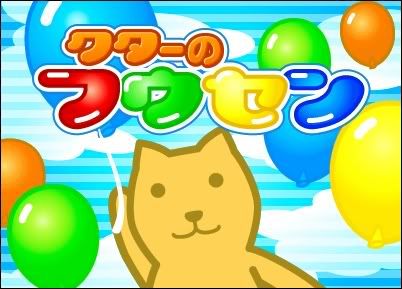 You're giving out balloons. There are two types of cats that will be wanting balloons: kids and adults.
Click the left mouse button to hand out a small balloon.
Click the right mouse button to hand out a large balloon.

If you hand a large balloon to a kid, he'll fly away, and it's gameover.
If you hand a small balloon to an adult, he'll think you're a retard, and it's gameover.

[ DOWNLOAD ]

----

Skipping Rope [Nawa]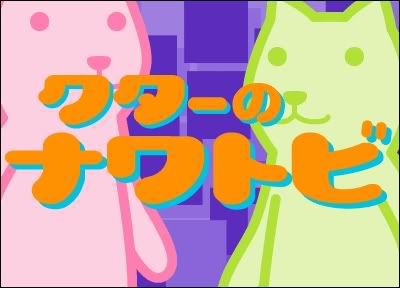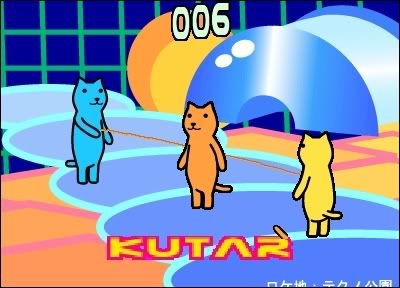 Ah, this is one of my favorites. Obviously, you're skipping! Easy to play:
Click the left mouse button to jump when the rope gets near Kutar's feet.
The skipping rope gets faster, and faster.

[ DOWNLOAD ]

----

Harvest [Hvst]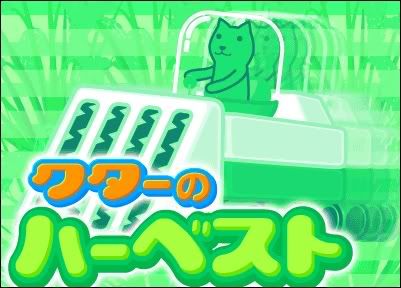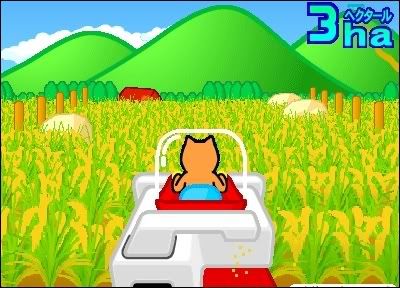 You're harvesting wheat! Easy game, avoid the rocks!
Click the left mouse button to go left.
Click the right mouse button to go right.

[ DOWNLOAD ]

----

Lift [Lift]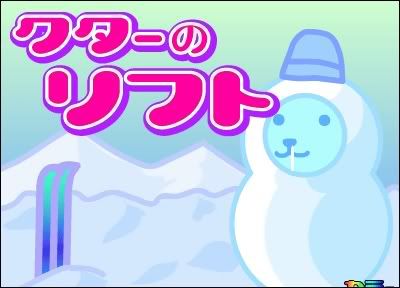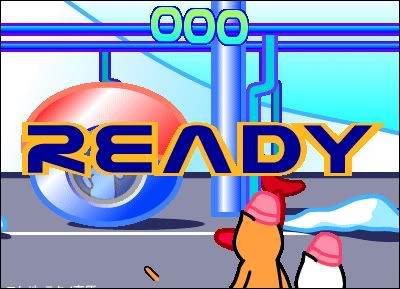 You have to get the cats up the lift. When one comes close enough
Click the left moue button to sit.
If you sit too soon, you'll scrape your butt.

[ DOWNLOAD ]

----

Tube [Tube]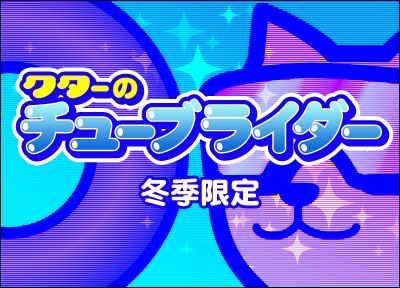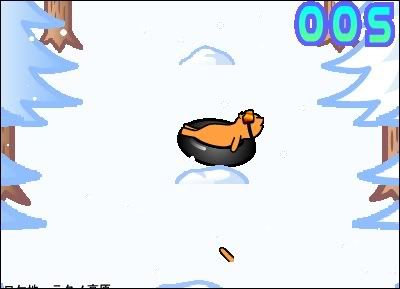 You're going down a snowy hill in a tube, you must hit every bump.
Click the left mouse button to go left.
Click the right mouse button to go right.

[ DOWNLOAD ]

----

Rodeo [Rodeo]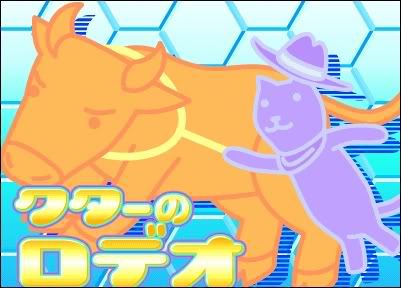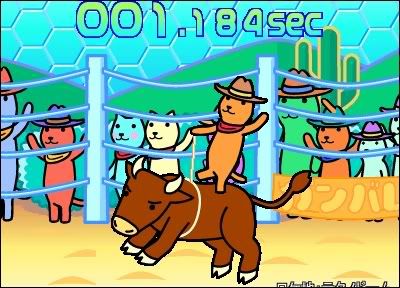 You're rodeo, try not to fall off!
Watch where Kutar is standing to. You have to try to 'balance' him, make sure hes standing straight up.
Click the left mouse button to stand over left.
Click the right mouse button to stand over right.

[ DOWNLOAD ]

----

Super Kitty [Musa]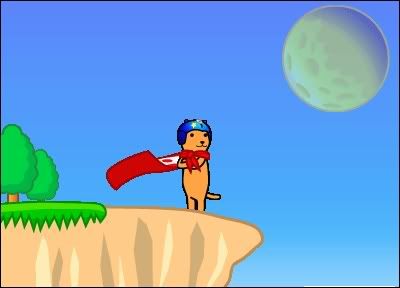 You have to catch the apples, avoiding other flyers or cats hanging on balloons.
Click (mulitple) on a spot and Kutar will fly there.

[ DOWNLOAD ]

----

Motorcycle Kitty [Endroll]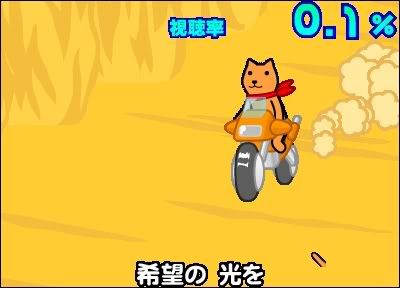 You're going down a hill on a motorcycle, avoid the rocks/bombs!
Click the left mouse button to go left.
Click the right mouse button to go right.

[ DOWNLOAD ]

----

Sword Master [Chan]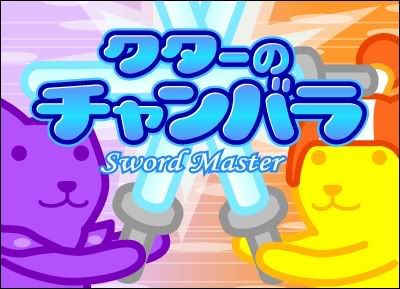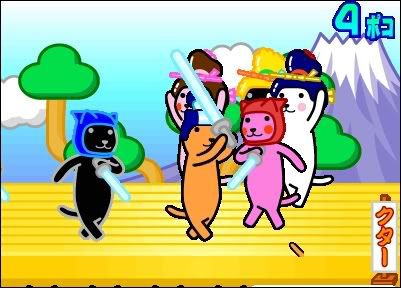 When other cats get close enough click
left mouse button to hit left.
right mouse button to hit right.
If you hit too soon you lose, if you get hit, you lose!

[ DOWNLOAD ]

----

Milk [Ikki]




Chug the milk! Click the left mouse button rapidly to chug. But watch out when there's a flashing Kutar, it means he's near choking.
[see screen above]
If he chokes, you lose. :( See how fast you can finish the bottle!


[ DOWNLOAD ]

----

T-shirt Game[T-shirt]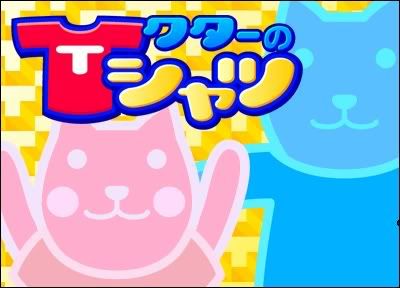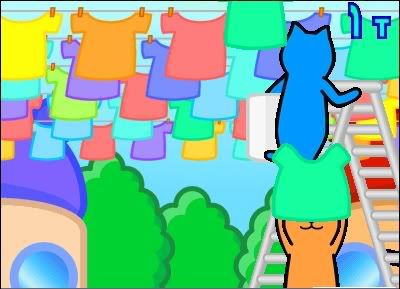 Walk under shirts to wear them and get points. Avoid the boxers!
Click the left mouse button to go left.
Click the right mouse button to go right.

[ DOWNLOAD ]

----

!The Kutar Site!

----



It took me a while to screen, upload and type all this, so you better have fun. :p
If i made an error, please tell me.
If the download limit exceeds, please tell me and i'll renew the link.
What was your high score? :D